Google owns the local review economy. It wasn't always that way.
Local search legend Mike Blumenthal breaks down how it happened and what you should do about it.​
How Google Came to Dominate Local Reviews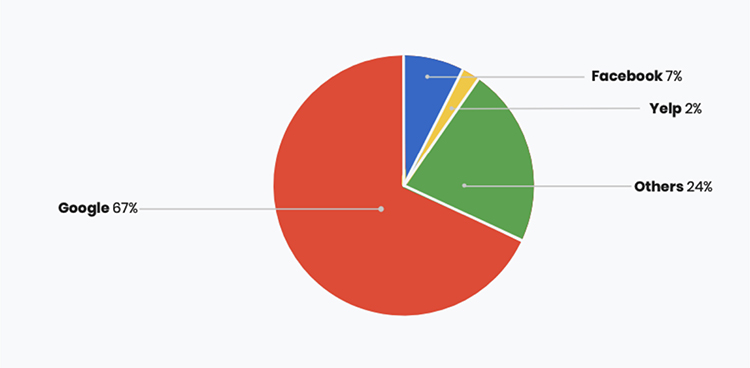 Grain of salt here – Blumenthal goes through seven years of data on restaurants, not energy contractors. His conclusions mostly apply to solar and energy efficiency contractors, but here are a few other things I'd keep in mind:
SolarReviews and EnergySage: Both companies rank highly for solar-related searches on Google, so you need to take them seriously. My recommendation is to make sure you have at least a handful of reviews on each platform, but prioritize Google reviews in the long run.
HomeAdvisor: HomeAdvisor also needs to be taken seriously. They rank highly for both solar and energy efficiency related searches like "insulation contractors" and "HVAC contractors." Same as SolarReviews and EnergySage, I'd do the minimum to make sure you have a respectable presence on HomeAdvisor, but no more.
Yelp: Yelp uses an aggressive filter for reviews. Now I'm not saying you should ask for Yelp reviews, which is against their policies, but if you were, here's how to do it:
Create a personal Yelp account.
In your account settings, you'll see a box titled, "Search Friends on Yelp"
Paste your client's email address before you ask for a Yelp review.
If you see that they're active on Yelp, their review stands a much better chance of passing Yelp's filter.
Gotta play the game,