Three takeaways from the ODOE Biennial Report
Every other year, the Oregon Department of Energy releases a review of the resources, trends, and forecasts for energy in Oregon. Here are my three takeaways for solar and energy efficiency contractors. In November 2020, the Oregon Department of Energy (ODOE) released their 2020 Biennial Energy Report. The report offers valuable insights for solar and energy efficiency contractors in Oregon, but at more than 260 pages, it's a bit of a bear.
I went through the energy section (Energy by the Numbers) and pulled the three most important metrics related to solar and energy efficiency. Here goes.
#1:  "Solar is Oregon's fastest growing energy resource."
Between 2012 and 2018, Oregon's solar generation increased by almost 90X (p. 26). ODOE attributes the surge to increasing consumer demand, decreasing costs, and policies like Oregon's Renewable Portfolio Standard.

Check out this chart showing the solar gains relative to other sources of energy produced in Oregon (p. 22)
Oregon Primary Energy Production Over time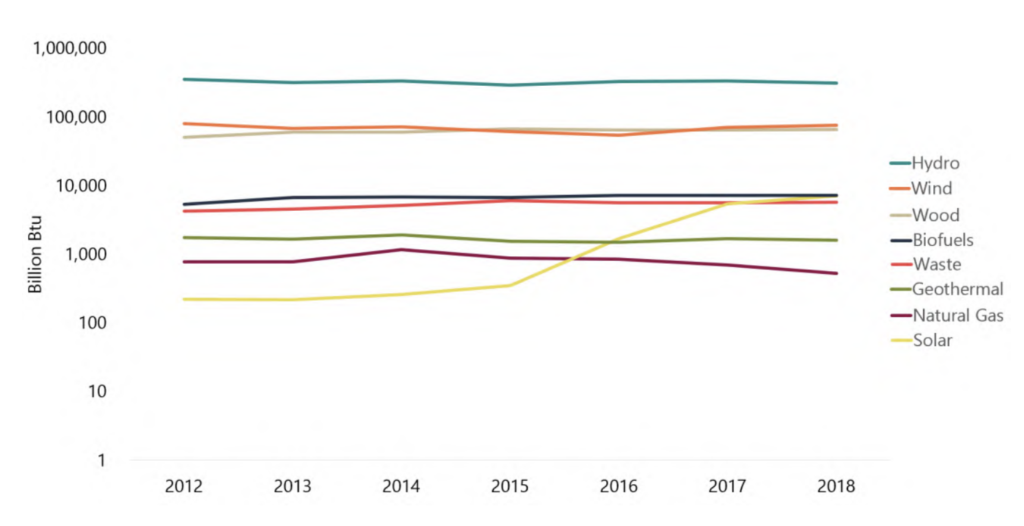 Here's how to use this:  It's about momentum. A story about solar as the fastest growing energy resource is a story about a winning movement. People want to join a movement with momentum and real results. 
"Most businesses make the enormous mistake of telling their story to their customers, as though their customers are somehow interested. Customers are not interested in your story. They are, rather, interested in being invited into a story that has them surviving and winning in the end. Instead of telling your story, the first stage of your marketing plan should pique a customer's curiosity about how their own story could be made better" (Miller, Marketing Made Simple, p. 12)
#2: "Energy efficiency…is the second largest energy resource in Oregon."
Energy efficiency isn't "consumed" like other resources, but ODOE describes energy efficiency as the second largest resource (behind hydropower) that we have available in Oregon. This is to say that energy efficiency has a huge amount of potential, which we're just beginning to access. 
Oregon's total Energy Consumption and Per Capita Energy Consumption Over Time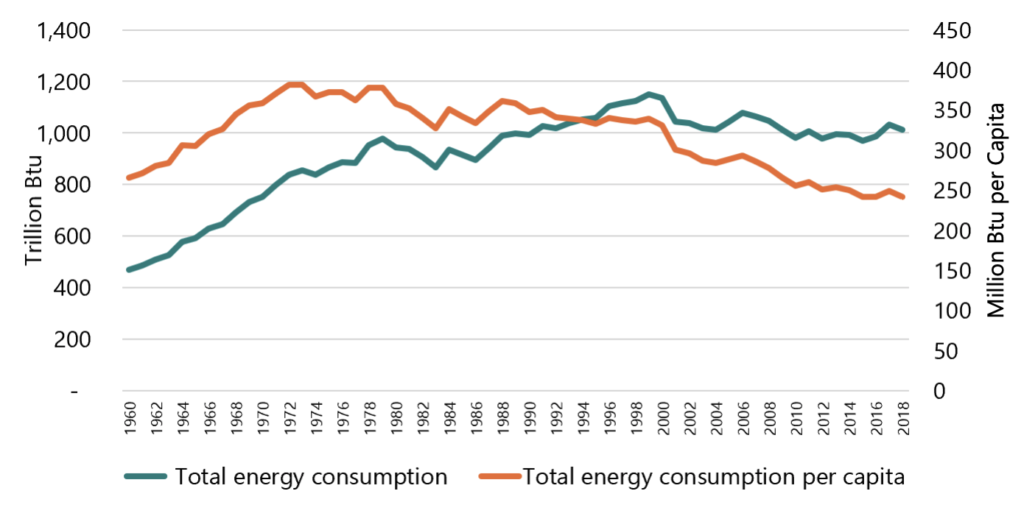 Between 2000 and 2015, Oregon's energy use dropped by about 12.5%. Over the same period, both our population and GDP increased significantly.
Oregon's GDP, Population, and Energy Consumption by Year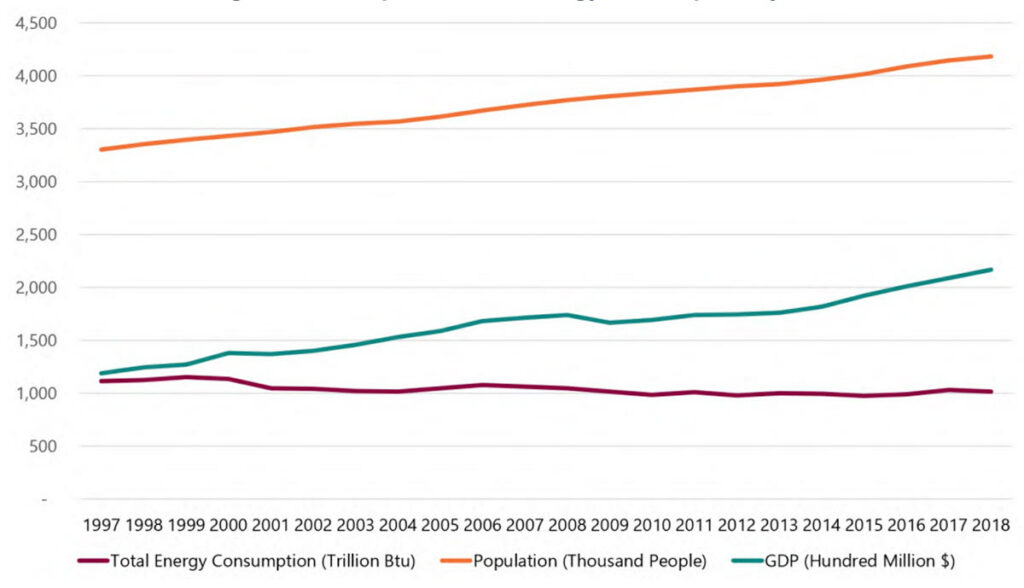 Here's how to use this:  This is about potential. I generally don't think about energy efficiency as a resource, but I like the framing. It's one of our most abundant resources in Oregon. 
#3:  Energy efficiency accounts for the most energy jobs in Oregon
Number of Energy Jobs in Oregon by Job Type (2019)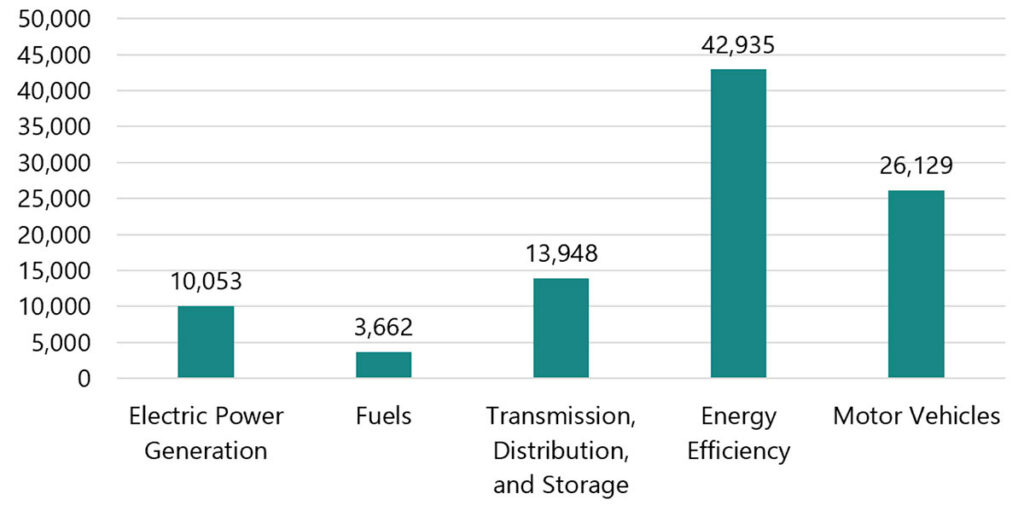 Here's how to use this:  More than 40,000 Oregonians have good paying energy efficiency jobs. Combine that with our vast potential for energy efficiency improvements, and you have a powerful story to tell policymakers. 
Keep this in mind if you find yourself advocating for policies or programs that support energy efficiency. No doubt there will be plenty of opportunities as we look to put COVID-19 and the economic fallout behind us.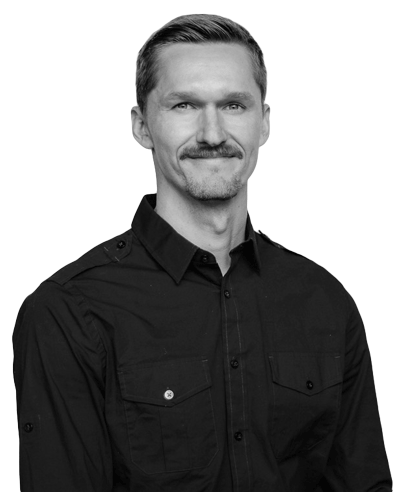 Bill is the Principal at Volta Strategies. He's spent almost a decade marketing solar and energy efficiency companies, driving sustained, double-digit growth and millions of dollars in new revenue for his clients.